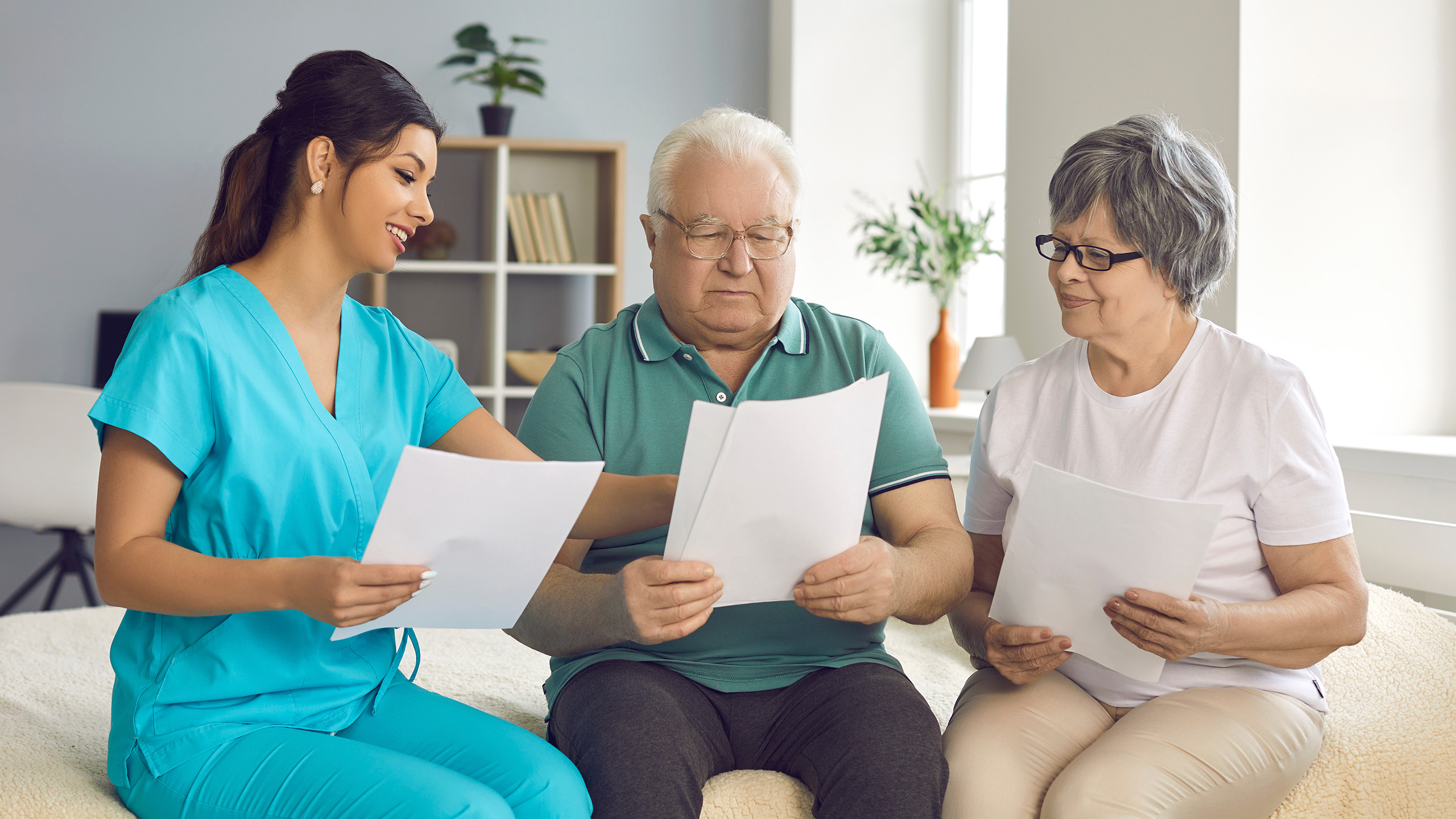 Understanding Your Diagnosis
The treatment of prostate cancer depends upon the stage of cancer, tumor grade, and the patient's general health status, age, and PSA.
Once diagnosed, it is important to understand the treatment options that are available. Our team of healthcare professionals and support staff are committed to helping men along every step of the journey. The Prostate Cancer Centre staff will provide men and their loved ones with information on the various treatment options available.
Frequently asked questions
Caring for Someone with Prostate Cancer
Prostate cancer care often center's mainly on men in terms of diagnosis and treatment. While the man has to deal with the physical (and psychosocial) effects of the treatment, partners can also be deeply affected. Health care professionals are acknowledging prostate cancer as a "couples disease".
Below are a few helpful tips for partners looking to help their loved one through their journey with prostate cancer:
Participate in your loved one's treatment.

Keep the lines of communication open.

Be flexible.

A willingness to take on extra responsibility.

A sense of humour.
The Prostate Cancer Centre's staff, volunteers, and medical professionals work hard to include all family members in a man's prostate cancer journey. Our Resource Centre is open weekdays and there is always a cup of coffee and often an empathetic volunteer on duty.
"When my husband was in surgery I had no where to go. The only place I could think of was Calgary's Prostate Cancer Centre because we had visited after his diagnosis. The staff and volunteers put me at ease and made the waiting more comfortable. I knew I would always be welcome there.