Clinical trials look at new ways to prevent, detect or treat disease. By participating in a trial, you can help researchers discover new pathways and learn more about your personal health.
No matter what has made you curious or motivated you to join a clinical trial, education is critical so you understand the benefits, risks and processes.
PLAN YOUR VISIT
Our goal is to keep you informed and supported at every step of your clinical trial experience. Keep reading to learn more about how to find us and what to expect during your first visit.
How to find us:
The Prostate Cancer Centre is located at 6500 7007 14 St SW Calgary, AB directly across the street from the Rockyview General Hospital.

If driving, park in Parking Lot 1 . The PCC is located on the 6th floor of the parking lot building. Parking can be challenging during peak hours so leave extra time.

Go to the elevator bank. There will be two elevators – one that goes to the main building and one that goes to the 6th This is noted on the elevator doors.

When you reach the 6th floor, there will be an information desk to help you with directions.

At reception, you'll be welcomed by one of our Clinical Research Coordinators who will guide you through your visit.

Your privacy is paramount to us. All consultations take place in a private room.

Your visit will typically include specific procedures associated with your clinical trial. This may include:

Blood and/or vitals collection

Medical imaging procedures such as a CT scan, MRI, or bone scan

Receipt of the medication used for the trial.

Questionnaires about your medical history and quality of life

Depending on your visit's schedule, you may or may not meet with the Urologist. However, all information gathered during your visit is reviewed by the Urologist.

Before you leave, we'll schedule your next appointment.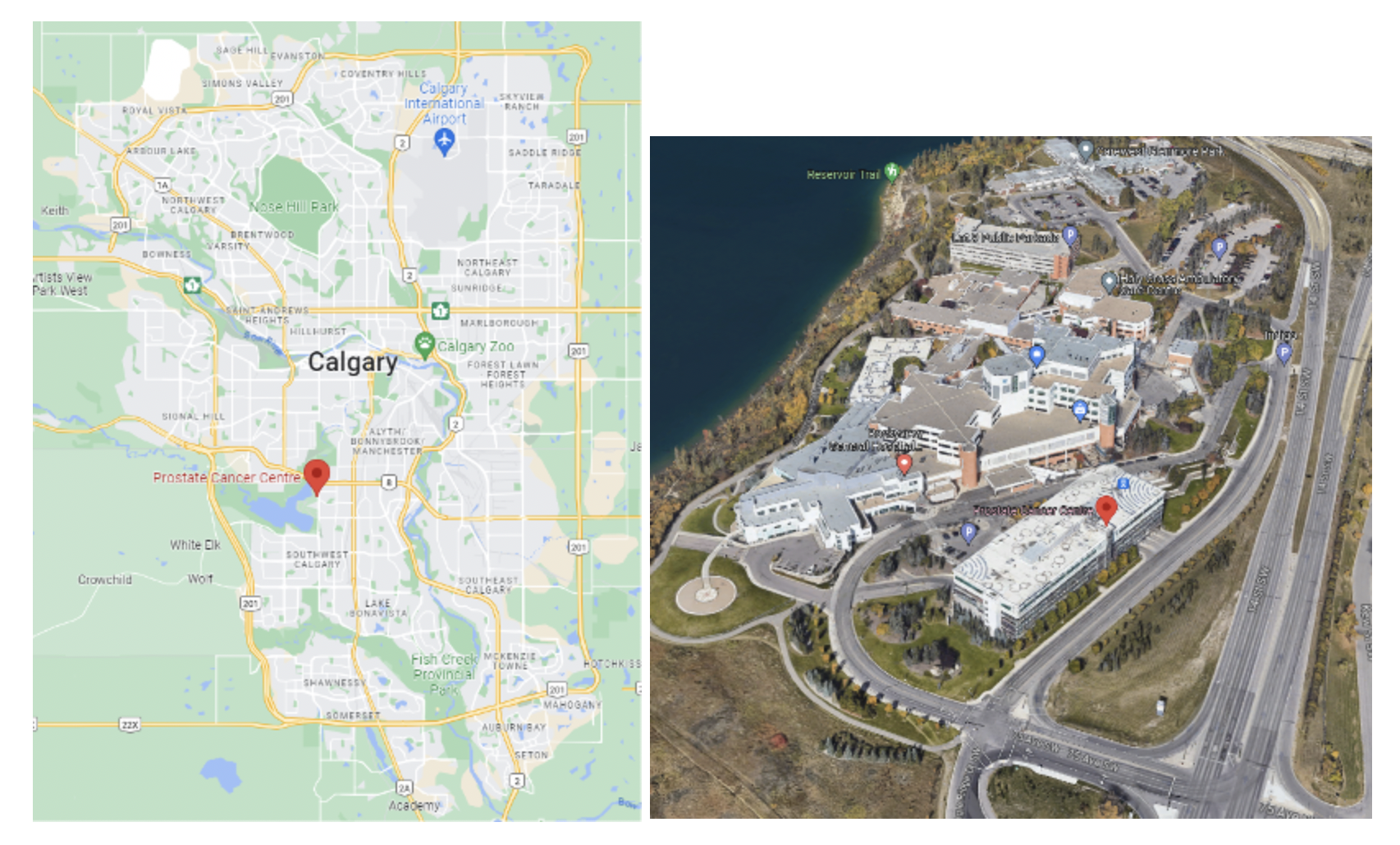 Current Clinical Trials
The Prostate Cancer Centre brings access to global clinical trials and research that provide cutting-edge pharmacology care and the latest advancements in treatment to our community.
Our success comes from the patients who explore the unknown for many different reasons – to get access to new and possibly better treatment options, to feel empowered and more in control of their health, and to help others.